Yeh Hai Chahatein actress Ruhaanika Dhawan buys a house at 15, says, " if I can do it you too can!!"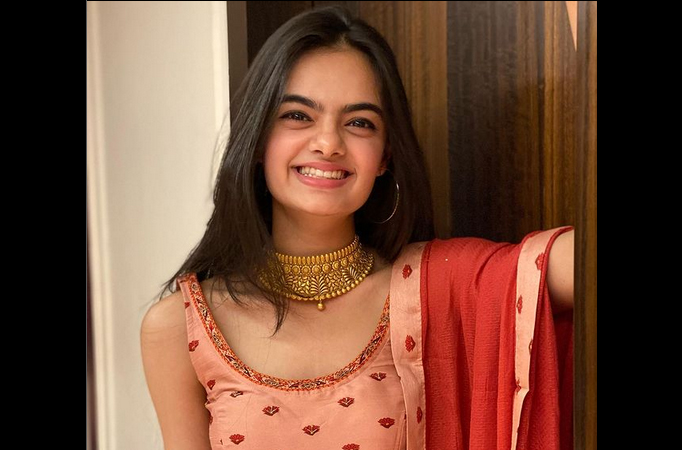 MUMBAI :Popular child star Ruhaanika Dhawan is not so little anymore. She is all of 15 and has achieved tremendous success at a young age. The talented actress has now added another feather to her hat and shared the same with her fans on social media.
Ruhaanika has bought her own house and shared delightful pictures with a heart warming message showing gratitude. She made sure to mention that with her parent's blessings and her mother's 'magical ways' of doubling every penny has made it possible for her to reach this stage today.
In her post she wrote, "With the blessings of Waheguru ji and my parents sharing my happiness with you all…To new beginnings!! My heart is full and I'm extremely Grateful .. I have check marked a very big dream- "Buying a home on my own." This is very huge for me and my folks. I couldn't wait to share this with you all. My parents and I are extremely thank full for all the platforms and opportunities I have gotten which have helped me achieve this dream. Of course,this wouldn't have been possible without the help and guidance of my parents and as I write this I know how blessed I feel to have them."
Dhawan further added, "Special mention to my mother who is some magician she in all ways is Desi mother who saves every penny and doubles it. Only God and she know how she does it!! There's no stopping for me!! This is just the beginning. I'm already dreaming bigger, I will chase my dreams work even harder. So, if I can do it you too can!! So dream on, follow your dreams and it will definitely come true one day. #newhome #dreamsdocometrue #youtoocandoit
# dreamit #achiveit #babybookaghar #babyrookaghar #homeiswheretheheartis #countingmyblessings
My words cannot describe how thankful I am for all the help and support you all have given me. Thank you to each of you once again for all the love and blessings"
Pavitra Rishta actress Asha Negi commented on her pictures adding heart emojis, A fan commented and said "congratulations.. we are super happy for you" and another fan wrote, "we wish you all the best.. congratulations"
Ruhaanika is a well known face in the Television world. She has been part of Tv shows like Mrs. Kaushik Ki Paanch Bahuein, Yeh Hai Mohabbatein, Yeh hai chahatein, Pal Pal Badhe Ye Hai Mohabbatein and many more.