Actress Nikki Sharma plans on pursuing her graduation alongside shooting for Brahmarakshas 2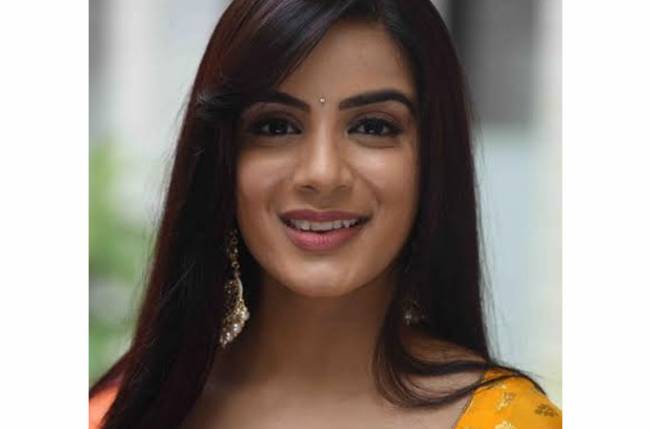 With the COVID-19 pandemic bringing about an environment of uncertainty and gloom, Zee TV recognizes the need of the hour and is all set to take its audience on a trip of fantasy with the second season of its immensely successful and intriguing show Brahmarakshas. Produced by Balaji Telefilms, the show will bring yet another unique and compelling narrative inspired by the folklores about the Bhramarakshas.
Set against the backdrop of Songadh, the show depicts the journey of an ordinary young girl, Kalindi, whose destiny gets entwined with the evil forces and a drastic quirk of fate has her drawing all her inner strength to combat the evil Brahmarakshas. While the latter garners its strength from kidnapping brides on the day of their wedding and casting a dark spell over the town, Kalindi's only source of strength is her love for her partner, Angad (played by Pearl V. Puri). As she navigates and manoeuvres her way through the world of evil and her own ordinary life, Kalindi finds herself fighting a tough battle to protect the people she truly cares for!
While television actress Nikki Sharma will be seen essaying the strong-willed character of Kalindi as her first lead appearance in her first ever supernatural show, it seems like the young girl had a plan B in mind too. Prior to being cast for the role, Nikki had plans to pursue a degree in psychology after dropping out from college at the age of 18. However, a call from the makers led to a quick change of plans. "To be honest, when I sent in my audition to Balaji for Brahmarakshas, I did not expect to receive a call back" said Nikki. The actress added, "It was a pleasant surprise and I still haven't been able to process this news yet in terms of the new course of my life my role will now lead to. I had otherwise planned to complete my graduation in Psychology but upon receiving a call for this role, I simply had to reconsider. However, realizing the importance of my education as well, I am now planning on pursuing a part-time course in business administration shooting alongside for the show. I look forward to owning a business of my own some years down the line and hence have strategically planned this decision. 2020 has indeed been an eventful year for me. Here's hoping the year will end on a happy note too."
Ecstatic about venturing on this new journey, Nikki said, "As a person, I do relate to Kalindi a lot. Though I love and look forward to experimenting with the characters I play on-screen, I have always wanted to try my hands at the genre of supernatural fiction, which is trending lately. I'm really looking forward to working with Pearl and I hope the audiences accept me well opposite him. This is my first show with Balaji, and I am extremely excited about this opportunity. My experience at Balaji has been wonderful, everybody has been so warm and welcoming."
With an ordinary mortal woman rising against the most powerful and evil being that has ever awakened, lookout to know where is he now? What does he look like? What is his motive this time around? Will Kalindi be successful in vanquishing all the evil around her? Nobody knows!