Celebs share their fondest Janmashtami memories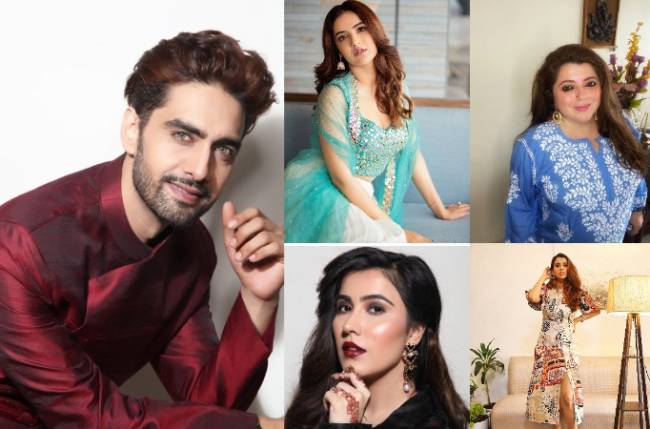 Janmashtami, which marks the birth of Lord Krishna who is lovingly known as Kanha, will be celebrated on August 30 this year. Looking back at their childhood days, TV stars share some of their fondest memories related to the festival.
For Mariam Khan Reporting Live actress Sheena Bajaj, it's a fun festival. "As a child, I have always seen it as a fun festival, but due to this pandemic it's not safe unless all are vaccinated, but you can cook the good stuff. The best memory is when I attended a Janmasthmi pooja at a friend's place. Lord Krishna was decorated beautifully in flowers," she said.
Bigg Boss 14 contestant Jasmin Bhasin wants to celebrate the festival in Mathura. "I grew up in Kota, Rajasthan. I have seen Dahi Handi a couple of times. Some day, I would like to go to Mathura and celebrate Janmashtami there. I've heard the celebrations are huge in Mathura and Vrindavan. I would like to go and attend that. Festive fervour always makes one happy as it brings a lot of positivity. I like to eat sweets like jalebi and laddoo," she said.
TV show Dhadkan actor Rohit Purohit indulged in laddoos. "I have seen Dahi Handi celebration in Jaipur. Even in school, we used to have Dahi Handi celebrations. It used to be a lot of fun as I used to get a lot of laadus to eat at home as well as in school.
Kawach 2 actress Pranitaa Pandit likes to watch Dahi Handi celebration in movies. "I believe every festival is important and India is known for its festivals and cultures. In films, I always like to watch Dahi Handi and Janmashtami celebration. And one of my favorite songs is Mach Gaya Shor from the movie Khud-Daar.
For Choti Sarrdaarni actress Delnaaz Irani, it's all about colours, music and fun. "I have been a Parel-Dadar girl. During this festival, we have seen people going in trucks. There is a lot of music and colours. Since we used to live in town, we have enjoyed this festival to the fullest. It's not like we are Parsis, so we don't celebrate. We do celebrate it in a small way.