EXCLUSIVE! Ami Trivedi talks about the experience as Manjari on Yeh Rishta Kya Kehlata Hai; says, "It is sometimes left on us how we want to work on our nuances and the freedom feels great to work with"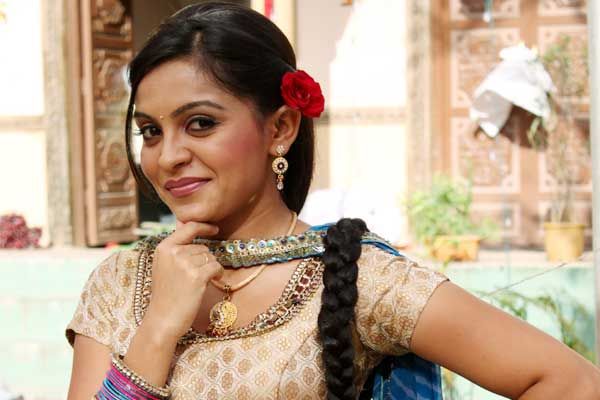 MUMBAI: Yeh Rishta Kya Kehlata Hai is one of the most popular and longest running shows on Indian television. It has gained immense love and the audience loves the chemistry of AbhiRa aka Abhimanyu and Akshara.
Ami Trivedi is currently portraying Manjari Birla, Abhimanyu's mother, in Yeh Rishta Kya Kehlata Hai. She is being loved in her character and performance.
Ami started acting at a very young age. She pursued Gujarati theatre for a few years. She got her first break for a small role in a daily soap Babul Ki Duwayen Leti Jaa which aired on Zee TV.
She went on to do the popular lead role of Kittu in Kituu Sab Janti Hai. She also played "Kokila" in popular comedy sitcom Papad Pol. She was also a part of Sony SAb's Sajan Re Jhoot Mat Bolo.
Tvnation recently got in touch with the actress and got to know interesting insights about the show and her character.
What can the audience expect from the upcoming track?
The audience can expect more drama. From what I am seeing and have understood, people enjoy it although they criticize it a lot. I know fans get very irritated when there is a problem created by anybody, be it Aarohi, Neil, Manjari, Harshwardhan or Mahima. The fans get angry at the characters. I know that happens because I get messages from the fans where they believe that I am Manjari. They expect me to change not understanding that I am not Manjari and I am an actor who is supposed to do what we are asked to do. There is a lot of drama coming up and without drama, the show will not have spice.
How do you feel about playing the character of Manjari?
The character is really different for me because I had done comedy roles before this. I had done very strong characters unlike now who is scared. Here, everything is different. They even leave it on us sometimes how we want to play on our nuances. The further track also then goes according to that. For instance, if my equation with Abhimanyu is great currently, it is because we really enjoyed doing the scenes together in the beginning. When I was explained initially, it wasn't supposed to be the way it turned out to be. But then it's about whatever people enjoy. It gives you a lot of freedom in that way as an actor, to use your own sensibility while performing. Of course there are a lot of inputs from the director and the creative's because they are the ones who decide what is best. But we still get a lot of freedom and it is really fun to work this way too.
The TRPs have always been so high for the show and post the leap, there was a new cast so do you feel a sense of pressure to maintain those TRPs?
Yes, absolutely. When we came here, we all thought that we are going to be a part of a legacy so we all had that thought and pressure in the back of our minds. We also started at a time when covid was just on the verge of dialling down. Everyone was really charged up to do good work and we also feel blessed that we are starting with something so great, we will continue an amazing legacy. We felt the pressure because the show has always been in the top 5. So we needed to maintain that plus the quality of the show. When you're a prominent character, everyone has to contribute equally. The pressure is more on the leads but we all are in this together. So there is pressure but there is also gratitude and appreciation.