Genelia D'Souza's befitting response to being dubbed a 'cheap vulgar aunty'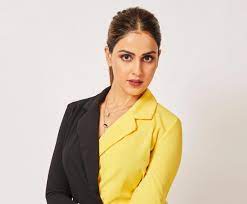 Actor Genelia D'souza would grace her presence on Arbaaz Khan's show Pinch. The makers of the show have released the promo of the final episode of Quplay's Pinch season 2 is out where Bollywood adorable couple Genelia and Riteish Deshmukh would be seen as guests.
On Arbaaz Khan Pinch, the actor reads negative tweets about his guests, provoking a response. Previous guests on the second season of Pinch included Salman Khan, Ananya Panday, Ayushmann Khurrana, others.
Riteish and Preity Zinta were shown having a lengthy talk on the red carpet of an award presentation in the teaser, and Genelia appeared upset. "Riteish and Preity were talking, and unfortunately, ek cameraman ne mera expression capture kar liya," she explained.
As per a report, Arbaaz read a comment about a troller who called 'Genelia, 'besharam, cheap, vulgar aunty, who overacts and acts younger than her age.'
Genelia heard the comment and said that she doesnt think that troller is having agood day at home. Genelia further said , "I hope you are well at your home, bhaisaab?
Riteish added to his thoughts on not reacting to trolls by saying, "It's okay for people to comment because you're putting yourself out there. I don't think one should really take it as an offence. I always write (to such trollers), love you too my friend."
Ritesh and Genelia also discussed the red carpet video. Riteish and Preity were shot during an awards function. The Ek Villain actor kissed Preity's hands and hugged her while doing so. Genelia's countenance changes from phoney laughter to a straight face during this time.
Earlier, reacting to the video, Genelia also took to her Instagram page and shared a video in which she is punching Riteish on the song Tera Naam Liya.