Hilarious! Imlie director Atif Khan shares a video of shirtless Fahmaan Khan from the wedding night, fans' reaction is unmissable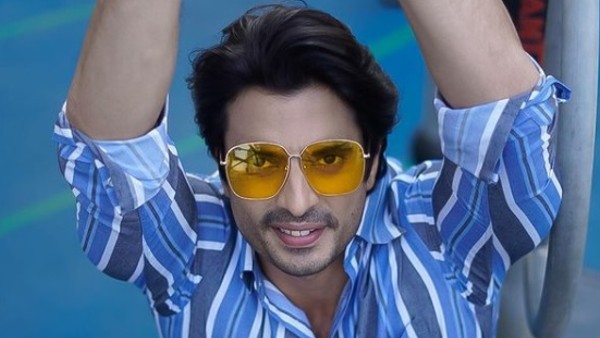 MUMBAI: Imlie is getting new fans courtesy of the chemistry of Fahmaan Khan and Sumbul Touqeer. The duo have set screens on fire. The wedding track is happening right now. Atif Khan who is the director of the show has shared a video where we can see Sumbul Touqeer and Fahmaan Khan looking at the monitor.
Fahmaan Khan is shirtless in the video. In fact, he has worn a vest and feels shy when he realises that he is kind of exposed. It looks like some first night scene is coming between Aryan Singh Rathore (Fahmaan Khan) and Imlie. The character of Fahmaan Khan is a huge hit.
Fans are going gaga over this shirtless look of Fahmaan Khan. Take a look at the reactions…
A user wrote, "Who tore it ????? Lmaooo jungleee ka kaam hai kya????", while another commented, "Sumbul aka imlie- looking so gorgeous and cute smile". "Fahmam aka Aryan- looking so handsome and hot, commented a third user. The fourth one wrote, "Atif sir this is not fair. How to I sleep"
"Ohhh wow slowly this show is getting onmy nerves i love arnav khusi madly know ab ya asr aur imaliya ki jodi to buhut hi bharhia hai bilkul such kahaat hain hum ee akarbhagga aur us ki wildlife #arylie #Imlie, wrote another user. "Sir how we are supposed to sleep now shirtless aru and imlie in white ok I need sometime to breath" commented another fan.