I'm opposite of Pakhi: Muskaan Bamne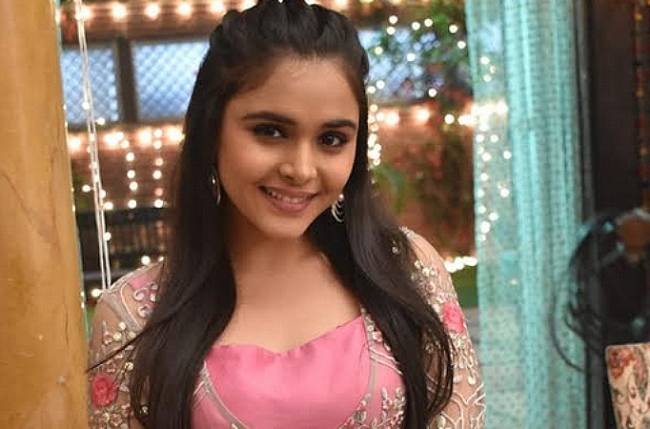 Muskaan Bamne, who plays the role of Pakhi in Rajan Shahi's show "Anupamaa", says she is unlike her character but eventually does find a connection to portray it onscreen. Muskaan says in real life she is opposite of Pakhi but she thoroughly enjoys creating the world of her character. "I'm exactly the opposite of Pakhi. I'm the most pampered one in my house but I know when to say yes, and what to do at what time," she says.
However drawing similarities between Pakhi and herself, the actor said, "Pakhi, being the youngest in the house, she is very pampered and me being the elder one in my house, I am also very pampered girl."
In the recent track of "Anupamaa" one could see a lot of emotional turmoil Pakhi is going through and the actor says to make the sequence believable for the viewers, she relied on the instructions given by her director Romesh Kalra, besides staying honest to her character Pakhi in the show. The actor has been lauded for her performance in the show and she feels blessed with all the love and support pouring in for her role of Pakhi.
Muskaan also feels overwhelmed with the success of her show "Anupammaa", which is on the number one slot on TV. "It feels amazing being part of such a good team and show, we are blessed. Besides, the show being in No.1 TRP slot, getting so many blessings from everyone, people liking our work makes me feel blessed," she says. Sharing the experience of working with her on-screen father Vanraj, essayed by Sudhanshu Pandey, Muskaan says she shares a warm equation with him off-camera. "It's lovely working with him, I keep learning new things and he is really helpful in every way," she adds. Talking about the equation Pakhi shares with Kavya, Vanraj's colleague and girlfriend, Muskaan says, "Kavya was Pakhi's bestie but after knowing that she is in a relationship with Papa. Pakhi started hating Kavya and she doesn't want her. It is because of Kavya that Pakhi's mom and dad are getting separated."
When asked Muskaan if she believes her character can reunite her parents, she says, "Pakhi will never give up. She'll keep trying and trying." We wish Pakhi is able to reunite her parents – Anupamaa and Vanraj.