Ishita's onscreen son plays a prank on her on the sets of Vighnaharta Ganesh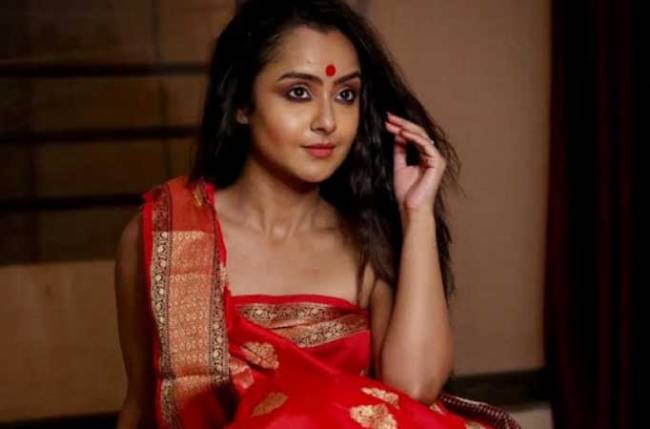 Everyone in this world fears something or another it varies from person to person. Our very own Mansadevi played by Ishita on Sony Entertainment Television's Vighnaharta Ganesh is scared of snakes. Recently, she had to shoot a sequence where snakes were involved knowing the fact she is scared of it, her on screen son Aditya who plays the role of Astik decided to play a prank on her saying that real snakes would be used to make the sequence more realistic. In the upcoming track, Vasuki asks Rishi Jaratkaru to marry masadevi ,but the sage straight away refuses his proposal.
In the upcoming sequence in the show a yagya had to happen to annihilate the kingdom of snakes and to stop that Mansadevi sends her son Astik. Her onscreen son took the help of production people and played a prank on her saying real snakes would be used in the sequence. This news really stunned her as how can real snakes be used, and she especially went to the production and told them it would be very dangerous. After a point when the production and Aditya felt this going little too far, they told her it was a prank, and no real snakes would be used.
Ishita telling about the prank said "When I was told for the yagya sequence real snakes would be used I was really petrified because in I am scared of snakes and moreover I was sacred for Aditya as he was main person for that sequence. When he told me real snakes would be used I was taken aback. He told me with so much conviction and so casually as he is not scared of them at all. I wondered he is too young to understand the danger, so I especially went to the production to convince them that they should replace it with fake snakes as it is very risky. But later I got to know everyone was involved with him in this prank."
Watch Vighnaharta Ganesh Monday to Friday 7:45PM only on Sony Entertainment Television.