Meet Parineeti aka Anchal Sahi's real-life best friend and 'constant' in life!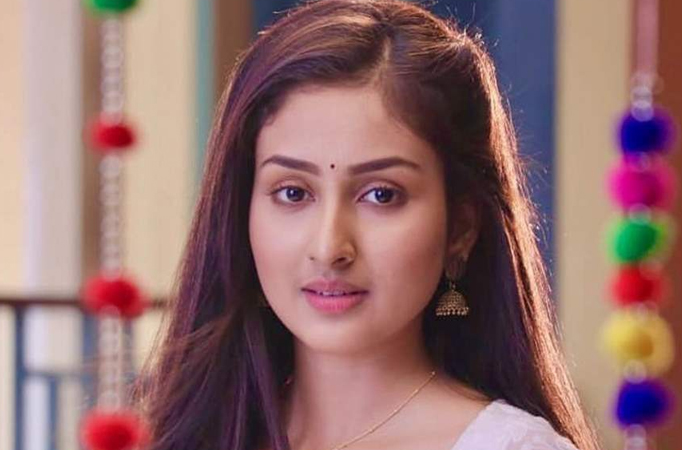 MUMBAI : Parineetii is one of the most loved TV shows among audiences due to its intriguing storyline and unique plot, as the story comprises one man getting married to two women who are friends.
A sacred bond of marriage tangles the lives of Parineet, Neeti, and Raj. Fate leads two best friends to marry the same man, ensuing in a complicated love triangle.
Anchal Sahu is seen acting the role of Parineet in the Colors' daily soap Parineetii, along with Ankur Verma and Tanvi Dogra in the lead roles.
Anchal is quite active on social media and often takes out time to treat her fans and followers with behind the scenes of her shoot life, fun banter with her co-stars, as well as stunning pictures of herself.
She recently posted a sweet picture where she revealed the person who is her constant in life: and it's none other than her sister, Anjali Sahu. She shared a cute little photo with her, check it out:
Tvnation had previously gotten in touch with Anchal and spoke to her about the sequel and about what made up the X-factor of Parineet. She said, "I think she is way too innocent, and her love is hidden in that innocence. Her anger, her care, her respect; everything is encapsulated in that innocence. So, the innocence that Parineet has, I love that the most; the positivity, the optimism that she shares. I feel like I genuinely get inspired whenever I say her lines. I wish I was as strong as her. As a character, she has been through a lot but she still has that optimism and strength, which I think are her X-factors."
Anchal Shau plays the titular role of Parineet in Color's Parineeti, also starring Ankur Verma and Tanvi Dogra in lead roles.