Must Read! Katha Ankahee's Adnan Khan gets emotional as the show comes to an end, read on to know what he said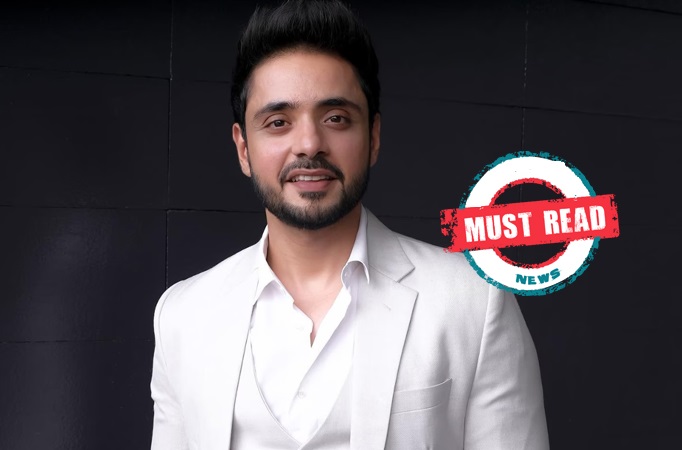 MUMBAI: Adnan Khan gained immense recognition for his role as Vihaan in the show Katha Ankahee. The 34 year old actor is known for his TV shows such as 'Love By Chance', 'Twist Wala Love', 'Dil Ko Aaj Phir Se Jeene Ki Tamanna Hai', 'Juzz Baat', and many more. The show Katha Ankahee which also stars Aditi Sharma, has been winning the hearts of viewers with the gripping performances and beautiful storyline. The show is sadly coming to an end.
Tvnation got an opportunity to have an exclusive conversation with Adnan Khan as he spoke about his experiences on the show and his feelings as he shoots for the last day.
How much are you going to miss shooting on sets of Katha Ankahee?
Of course I will miss shooting for the show, but all good things come to an end so it is the same with this as well! Also more than missing it, I am grateful that I was a part of the show and I got an opportunity to be part of such a wonderful cast, challenging director and lovely production house.
What is your most memorable moment on the set of the show?
I will miss Samar, and Aditi. I will miss the lunches we used to have in Samar's room. We used to be around 8-10 people all having a meal together and it was fun. I will also miss the creative scenes in the show.
Who have you bonded with the best on the show?
Definitely Samarth, he has to be the number 1, as well bonded really well.
What is your message for your fans and where can they see the actor Adnan after this?
I can't say for sure right now where my fans will be seeing me in future. But my fans have taken me to a rollercoaster of emotions, some things have made me emotional, some have made me angry. But one thing that stands out is that they have stood by us like a family. I want to thank my fans from the bottom of my heart for all the love and support.