Nyrraa M Banerji Relates To Yash and Mamta Patnaik's 'Rakshabandhan… Rasal Apne Bhai Ki Dhal' For This Reason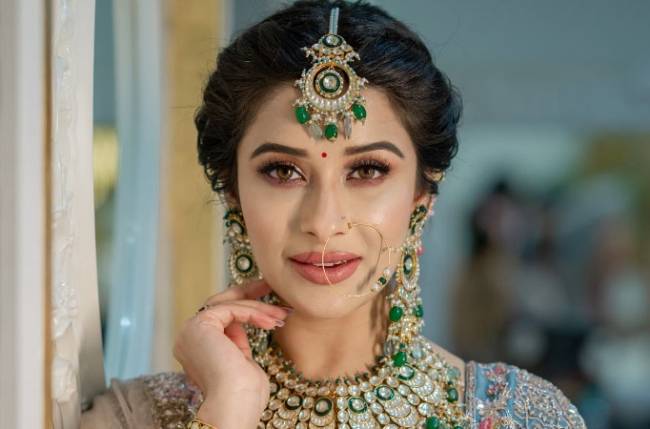 Actress Nyrraa M Banerji has shared why she relates to her new show "Rakshabandhan… Rasal Apne Bhai Ki Dhal", which is produced by Yash and Mamta Patnaik.
"It's about Rasal being the protector and the driver of the show. We have always associated Rakshabandhan with brother being the protector, here it's the sister. I completely relate to this as I used to tie Rakhi to all my family members. My grandparents were my best friends. I always wanted them to protect me and vice-versa. I have a younger brother, so he tied Rakhi to me as well and promised to protect me," she said.
According to her, everyone is playing a unique role, and contribute perfectly to the storyline of the show. "I'm playing Chakori whose only aim is to be rich. I'm called the 'looteri dulhan'. I may have had a weird past as a child, but today I know my only motto is to be rich and stabilize my life hook or crook. I have many shades. I take multiple disguises and add the perfect tadka of masala to the show," said the "Divya Drishti" actress. She dons multiple looks in the show. "Honestly, my first look took me almost two hours. We had to achieve a particular look with eye make-up. There is a tattoo on my neck and my hand. When I have multiple disguises, it always takes me two hours. The old woman's look was unique. I have shared a reel as well of the making and so was the 'khilone wali' tan make-up look. My current look is my favorite. I look like a lovely 'thakurain'," she said.
She loves the different looks, but doesn't relate to her character. "I do not relate to my character at all. I enjoy the naughty scenes, but the moment I have to torture Sal, my heart breaks. Every time I see a sad situation happening to Phooli, my heart breaks. As an 'empath', it's tough to even imagine that such situations happen in villages. I'm very very lucky that I have a whole gamut of emotions to express through my different roles yet it hurts me to hurt people," said Nyrraa. She has some favourites on the set of the show, which is "getting amazing responses" from the audience. "Definitely, Nishant (Singh Malkani) and Rasaal (Hardika Sharma). Nishant is so particular in his expression. He does the role really well. Rasaal…I am madly in love with her," she shared. According to her, people are loving the drama and she has been showered with compliments. "They said that I can make people hate me, love me forever the way I perform and I look hot," she said.
Talking about the producers, she said that Yash and Mamta Patnaik are a gem couple. "I am so glad they have considered me for the role. I think they are the masters in emotional storytelling." Commenting on her learnings from the pandemic, Nyrraa shared, "That humanity is important. Saving money is important and keeping healthy is very important. Having compassion for people around is the most important thing."