Our enthusiasm for December just got a whole lot STRONGER and BRIGHTER with Celesti Bairagey aka Rajjo's greetings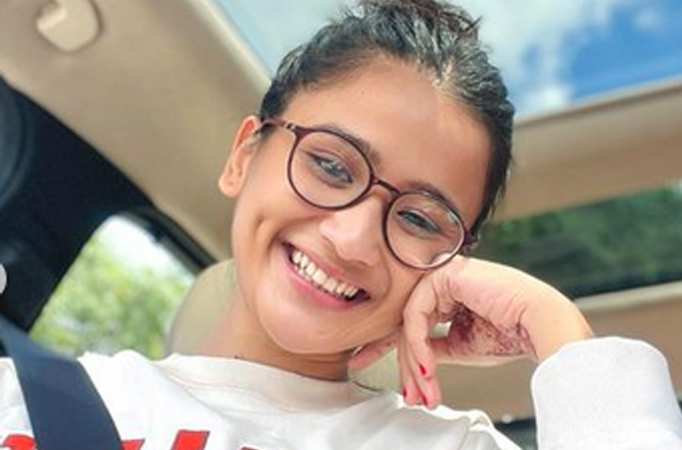 MUMBAI: Star Plus' Rajjo is doing quite well and winning the hearts of viewers. Rajjo, an aspiring athlete from Uttarakhand, goes through many challenges in the programme. Manorama, Rajjo's mother, has a troubled past and is opposed to Rajjo being an athlete. The show is about how Rajjo responds to the past and fulfills her aspirations in the present after being split up from her mother in the Kedarnath flood, and her chance meeting with Arjun.
Tvnation is back with yet another exciting update from your favorite shows and stars. We know how much you'll await every episode of Rajjo and the stars too, try to give out the best content for its loyal audience.
However, we are sure that the episodes aren't the only thing our readers are interested in! we gather some tidbits around what happens behind the scenes or the personal lives of your favorite TV celebs that they have shared.
Recently, we came across a post from Celesti Bairagey aka Rajjo from Rajjo. The girl is surely winning hearts all over and has such a warm and heart melting smile that she has managed to situate herself in the hearts of the audience.
The actress shared a post with a picture of herself in her daily 'Rajjo' avatar and greeted the new month. We must say, it was a good start to our day!
So, Are you ready to begin the first day of the last month of the year?
Do let us know in the comments section below!
Meanwhile on Rajjo, Previously we saw, Arjun insults Rajjo for the clothes that she has made for Urvashi, by saying that Urvashi is supposed to look like a rich bride, but she won't be able to, if she wears this saree.
Arjun accuses Rajjo for not just ruining her wedding day the first time, but also trying to do it once again by making such a bad saree for her.