Sandhya Mridul plays Emperor Jahangir's mother Jodha Bai in 'Taj: Divided by Blood'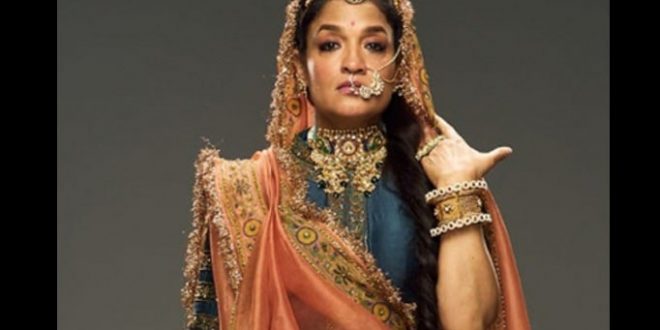 MUMBAI:TV and film actress Sandhya Mridul, who is known for her roles in films such as 'Saathiya', 'Page 3', and was also the first runner-up in 'Jhalak Dikhlaa Jaa 2', will be seen playing the historical character of Jodha Bai in the web series 'Taj: Divided by Blood'.
Talking about the kind of preparation she undertook for portraying the role, Sandhya said: "The preparation for Jodha was literally from my narration and from what the script said. I am not someone who tries to plan out a character too much. The script must interest me and speak to me. I trust the director in navigating me and my efforts for the last 20 years have been to stay true to the script and myself."
"The dialogues tell you what the character is. My biggest prep is I read the entire script a couple of times before I get on the set and Ron also appreciated that about me. I was one person who read all the episodes way before anyone and not once but twice over," the 'Ragini MMS 2' actress said.
Sandhya also said that neither she was an 'incredible' history student nor it was her favourite subject, adding her knowledge was just limited to her grandmother's stories.
However, while doing the show she learned a lot about the Mughal empire and also from her on-screen personality of Jodha.
She said: "The nicest thing I learned from this was mainly about my character as to how kind, liberal, fearless, and respectful she was towards the Mughal emperor Akbar but at the same time never backed out in calling out something that she did not like, or thought was unkind and not right.
"Akbar and Jodha's relationship was quite wonderful… she was a nice person. The biggest thing was her love for her son and that's what I took away from this mainly about my part," the actress added.
Set in the 16th century, 'Taj-Divided by Blood' is all about Mughal emperor Akbar and the war of transfer of power among his three sons — Salim, Murad, and Daniyal.
It features Dharmendra, Aditi Rao Hyadri, Rahul Bose, Aditi Rao Hydari, Zarina Wahab, Sandhya Mridul, and Aashim Gulati.