Actress Shilpa Raizada, 'My Family Didn't Know I had Set out to Become an Actor'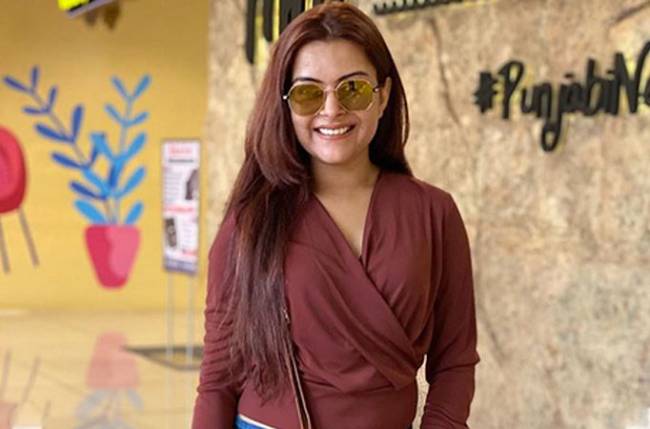 TV actress Shilpa Raizada, who has been part of shows like Hamari Devrani, Jodha Akbar and Dilli Waali Thakur Gurls, is playing Surekha Goenka in Yeh Rishta Kya Kehlata Hain currently. But do you know the actress' family was not aware about her aspiration of becoming an actor?
Talking to us exclusively, Shilpa said, "I come from Betul district in Madhya Pradesh- it's a very small place called Pathakhera, so convincing everyone at home that I wanted to act and I want to go to Mumbai was a challenge. In fact, even in my college days in Bhopal, I was the President of the Art and Cultural society, so I used to participate in plays and dance. After college, I did a few ads and anchoring too, but nobody at home knew about this. I came to Mumbai twice for a look test, when I came here for the second time, I got selected for 'Hamari Devrani' and after signing the agreement, I called my parents and told them everything. They agreed and have been supportive since then."
Shilpa further added, "I wanted to see myself on the big screen and I am working every day towards that. I have been in the industry for over a decade now and every day teaches me something new. Whatever I have achieved so far, is because of my hard work. And I am my hero, be it in life or acting."
Talking about her ongoing show Yeh Rishta Kya Kehlata Hain the actress said, "I will soon complete four years in the show and the experience has been amazing. It's a typical Indian show full of family values and love and that's why it's loved so much. As far as my role is concerned, people say that I look very beautiful on-screen and that my acting looks very natural. Also, if I go out of town, people recognise me. What more can an actor want?"
For more news and updates from the world of television and Bollywood stay tuned.