Akshay Anand opens up about playing a supportive father in Sony SAB's Vanshaj; says, "The relationship between Premraj and his daughter Yuvika is very warm"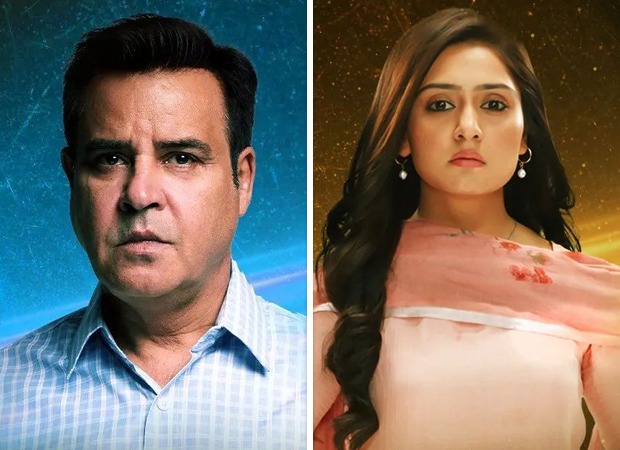 Sony SAB's Vanshaj revolves around family politics and complicated relationships, giving viewers a peek into the lives of a prestigious business family. It presents a classic dilemma: the conflict between inheriting a legacy business and asserts Yuvika's right to lead the Mahajan family's long-standing business based on her abilities and skills. With a talented cast featuring Anjali Tatrari as Yuvika, Puneet Issar as Bhanupratap, Mahir Pandhi as DJ, and Gireesh Sahdev as Dhanraj, and Akshay Anand as Premraj, Vanshaj aims to defy the traditional expectations of a son leading a business.
Akshay Anand assumes the role of a devoted father who finds himself entangled in a web of secrets endangering his family's peace. Talking about his portrayal of Premraj in Vanshaj, he said, "Getting the role of Premraj in Vanshaj is a truly wonderful chance, and I'm really excited to see where this creative journey takes me. Premraj as a caring and supportive dad, has already touched me on a personal level. As I explore his character more, I'm eagerly accepting the challenges and discoveries that lie ahead."
Further continuing about his relationship with his onscreen daughter, Akshay added, "The relationship between Premraj and Yuvika is very warm. The show will explore how the father handles his daughter, who is uncertain about her life choices. The portrayal of this relationship will resonate with audiences, offering them an opportunity to connect with and enjoy the characters' journey of self-discovery and the role parents play in helping achieve their goals."
Vanshaj airs on Sony SAB every Monday to Saturday at 10 PM!