From traditional to contemporary, five saree ideas to steal from actor Sneha Wagh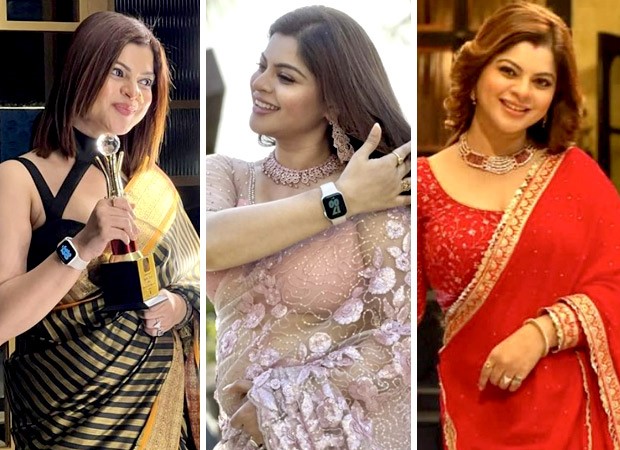 Sneha Wagh, the epitome of talent and versatility, has become a household name in the world of Indian television. With her compelling performances and captivating screen presence, Sneha has won the hearts of millions of viewers. From her breakthrough role to her subsequent remarkable portrayals, this talented actress continues to captivate audiences with her immense acting prowess and dedication to her craft. Sneha Wagh's journey in the television industry has been nothing short of remarkable. She made her debut with the popular show "Jyoti," where she portrayed the titular character of a young woman fighting against societal norms and adversity. Sneha's nuanced portrayal in "Jyoti" earned her critical acclaim and established her as a force to be reckoned with in the industry. Since then, she has taken on a variety of challenging roles, showcasing her versatility and range as an actress.
Sneha Wagh, known for her exceptional acting skills, is also a fashion icon who effortlessly exudes style and elegance. Whether it's on-screen or off-screen, Sneha's fashion choices never fail to make a statement. Apart from acting, Sneha is also known for her mesmerizing sense of style, especially when it comes to Indian attire. She often shares pictures on social media donning stunning sarees, from traditional to contemporary looks, leaving her fans in awe of her fashion choices.
We looked at Sneha's social media, and here are her five saree transformations one can take cues from to redefine this timeless Indian attire:
#1. Contemporary Fusion
The actress is dressed in a black striped silk saree and a black blouse with a closed neckline and a cutout on the neck. The black saree serves as the ideal backdrop for the solid colour in the blouse, creating a wonderful contrast of hues. Sneha wore her shoulder-length hair open, letting the saree do all the talking. She completed her look with a delicate nose pin and a wristwatch. She had luscious lips, kohl-rimmed eyes, and fresh makeup.
#2. Pastel Palette
What is a great technique to add glitter to any outfit? It may quickly become party clothing if sequins are added. Don't we just adore this fact, too? Sequins are a feature that many fashionistas and designers appreciate, appearing in everything from small dresses to six-yard curtains. This has been demonstrated once again. Recently, actress Sneha Wagh wore a sequin sari. The pink saree was worn with a matching sleeveless blouse. The tone-on-tone patterns and cutaway details enhance the blouse's appearance. The appearance was complemented with heavy jewellery.
#3. Floral Delight
Sneha's ethnic appearance has caused a stir. She expressed her inner fashionista by wearing a stunning pink sheer saree with flower embroidery made of thread and sequins. In the drape, Sneha managed to seem unusual. She paired it with a fashionable blouse that had a neckline made of sheer material and distinctive rhinestone detailing. Jhumka earrings and a necklace were Sneha's accessories. She had nude lips, reddened cheeks, mascara-covered eyes, and contouring on her face. Her hair was still curled.
#4. Embellished Glam
Sneha captured our hearts this time by donning a stunning deep blue saree. Sneha added a lovely adorned brooch to the pleated, light-weight dark blue drape. The actor paired the saree with a sleeveless blouse that featured mirror details all over it. Sneha chose classic blue statement earrings, a blue necklace, and a silver bangle bracelet as her accessories. The actor chose neutral makeup, gentle eye makeup, and a glossy nude lip colour, leaving her mane free in lovely curls.
#5. Classic Red
Sneha dressed in an exquisitely vivid ruby red silk organza saree. The saree was an ethnic marvel with golden embroidery all over it. Sneha paired the drape with a round-necked, three-quarter sleeve embroidered blouse. Accessories? bold bangles and a necklace with crimson accents. Makeup? She chose to have radiant skin, smoky eyes, and a bare brown lip. Hairdo? Sneha had her hair curly and exposed.