Ashnoor Kaur and Faisal Shaikh are having fun in Dubai! Is a new project on cards?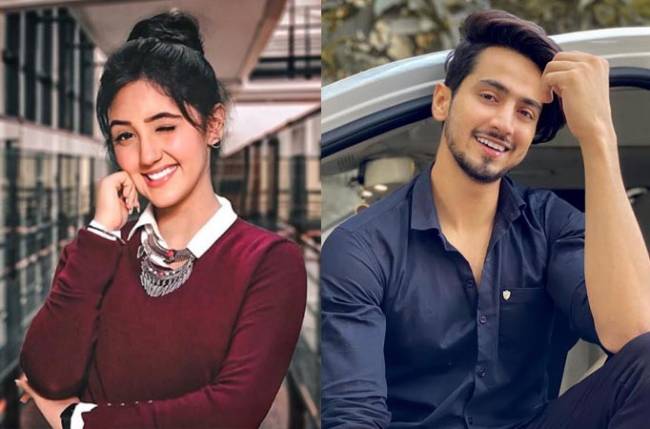 We have already informed you that Ashnoor Kaur is currently in Dubai where she is shooting for her music video.
The actress has teamed up with Sunny Chopra and Ramji Gulati again for a music video. Ashnoor has also collaborated with popular TV actor Randeep Rai for a music video. The actress has shared various glimpses from her shooting diaries.
We all know that popular TikTok star Faisal Shaikh too is in Dubai right now. The handsome hunk met Ashnoor there, and the actress has shared some glimpses of their meeting.
Take a look: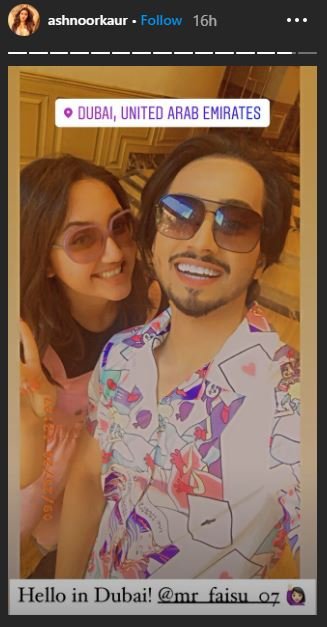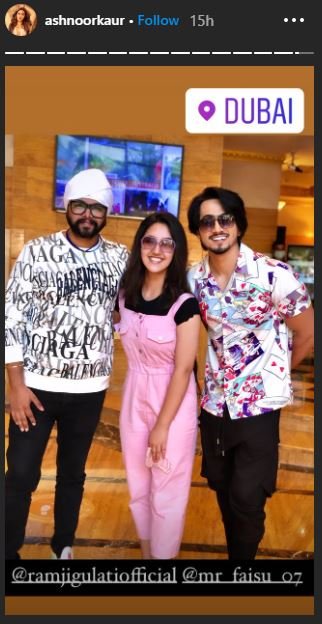 Well, Ashnoor surely had a gala time with Faisal in Dubai. So, are they too joining hands for a project? It would certainly be a delight to watch them together on-screen.
Do you want to see Ashnoor and Faisal together in a project? Tell us in the comments.
Stay tuned for all the latest updates.