Bhagya Lakshmi Plot Twist! On Vikrant and Lakshmi's engagement, Vikrant gets threatened by an unknown girl of gate-crashing their ceremony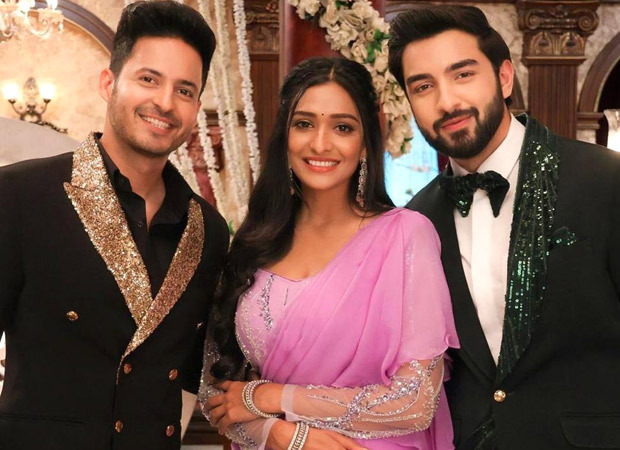 Zee TV's Bhagya Lakshmi is entertaining audiences with plots and twists as their favourite couple, Aishwarya Khare and Rohit Suchanti a.k.a. our very own #RishMi aka Rishi and Lakshmi are seen going apart with both of them getting married to Vikrant (Mohit Malhotra) and Malishka (Maera Misshra) respectively. In the recent episodes, viewers the Oberoi family is prepping for Lakshmi and Vikrant's engagement ceremony. At the same time, Ayush (Aman Gandhi) and Shalu (Munira Kudrati) have their doubts about Vikrant being in a relationship with another woman already.
While the family gears up for the engagement, the viewers will get to witness how during the engagement Rishi is unable to take his eyes off Lakshmi while he is dancing with Malishka and she is dancing with Vikrant. Amidst all this drama, Vikrant will be seen receiving a message from a woman who threatens him saying that she is reaching the engagement venue, which will leave him alarmed.
Although Rishi has asked Shalu and Ayush to stay away from Vikrant and not to do anything that will upset Lakshmi, they keep an eye on him during the ceremony and check his phone to find out his truth. It will be interesting for the viewers to witness the upcoming sequence where Ayush and Shalu will take Vikrant's phone while he is dancing, but will they be successful in reading the messages? Will Vikrant's secret finally come out? Or will he get saved once again?
Bhagya Lakshmi stars Aishwarya Khare and Rohit Suchanti in lead roles along with Aman Gandhi and Munira Kudrati playing supporting characters. The show features Maera Misshra as the lead antagonist whereas the entry of Mohit Malhotra seems to have created a massive twist in the budding romance of RishMi aka Rishi and Laxmi. The show airs every day at 8:30 pm on Zee TV.