Television fame Rushad Rana roped in to play a pivotal character in Sapnon Ki Chhalaang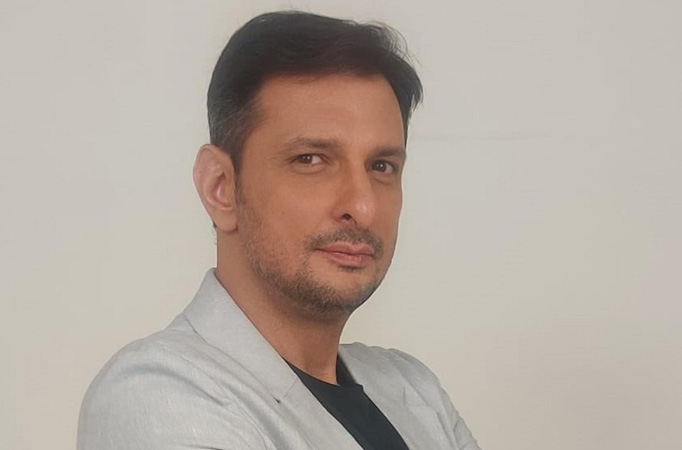 MUMBAI :Addressing the relatable challenges of moving to a new city in pursuit of a dream job, Sony Entertainment Television's 'Sapnon Ki Chhalaang' portrays the journey of Radhika, essayed by Megha Ray. Walking the tight rope of balancing a new job and the demands of a tough-to-please boss, alongside the concerns of her family back in Jhansi, Radhika is torn between managing both parts of her life. Amidst this turmoil, the one person that will not only challenge Radhika but also bring out her true potential will be the CEO of her company, Rajesh Naik portrayed by the actor, Rushad Rana.
Having connected with the story from the very first narration, Rushad Rana shares, "When the right project lands in your hands, you know that you have to take it up. Just like the name of the show, all of us have taken our 'sapnon ki chalang' towards living our dream; this relatable narrative made me say yes to doing the show."
Further talking about his character, Rushad added, "My character Rajesh is a very classy and ambitious man, who wants the best for his company and his employees. He is a good judge of talent and truly encourages the value of equality at work, as he believes that one should prove their worth by their work and not gender. He appreciates a smart worker and sees that spark in Radhika, which is why he will push her to do better. Rajesh's character has many layers, which makes it an interesting role to play. I also personally believe that characters like him are not only alive on the pages of a script but also exist in real life."
In the recent narrative, we have seen Radhika trying to fit in with her teammates at the ACS offsite whilst proving her worth in front of her office colleagues and CEO Rajesh Naik. On the other hand, back in Mumbai, a big storm has come knocking at Radhika's door as her family are planning to get her married. Her father is concerned that she is getting out of hand and the stress is driving him to pull the plug on her dream job. But Radhika takes a firm stand against this decision that is being foisted on her and tells her parents that she wants to focus on her career. Leaving her father shocked, she remains steadfast in her refusal to get married and tells him that it's a choice that she should make when the time is right.
Will Radhika be able to continue living her dream?