Bigg Boss 16: Salman Khan lashes out at Shalin Bhanot and Sumbul Touqeer Khan says "Sumbul is obsessed with Shalin and if she wants, she can leave the show and go"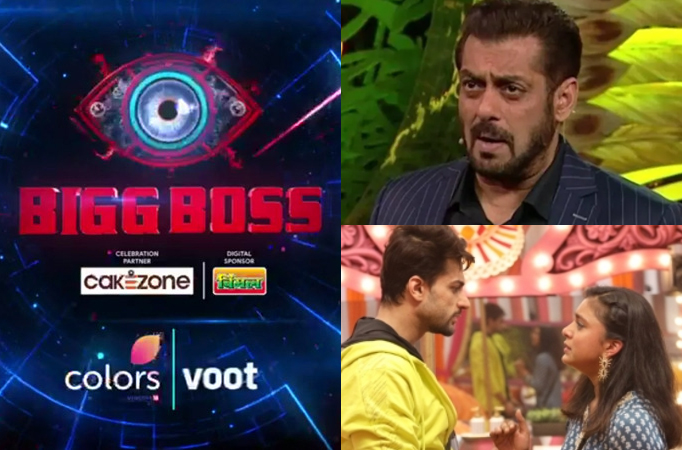 MUMBAI: Bigg Boss 16 is doing extremely well and has gained a good TRP rating and is among the top 20 shows on BARC rating.
This week, a lot has happened on the show where we saw Archana's return to the show and how she has troubled the housemates by not following the rules and not doing any work.
We also saw how Sajid Khan became the captain of the house and how he got special powers and how the housemates cooperated with him, except for Archana.
Shalin and MC Stan also got into a heated argument, which led to a physical fight between the two and both of them demanded each other's eviction from the show.
Shalin and Tina also had a tiff because Sumbul doesn't allow him to talk to Tina, to which the actress says aloud that Sumbul is extremely possessive with Shalin and that she doesn't think about anything else and only wants Shalin.
Finally, the 'Shukarvaar Ka Vaar' episode will be telecasted today, and Salman Khan will come and give an insight into what's happening in the show and how the contestants have done in the show.
This week he will lash out at Sumbul and Shalin and will tell everyone in the house that Sumbul is obsessed with Shalin and that the actor should be aware of it and shouldn't encourage all this.
Tina in return tells that Sumbul is so obsessed with Shalin, that when he goes to the washroom, she will be seen standing outside waiting for him.
Salman Khan agrees with what Tina is saying, and Shalin tells him that she is 20 years younger than him and he is just supporting her.
Sumbul tries to explain herself and that's when she breaks down and tells Salman Khan that she doesn't want to stay over here and that she wants to leave the show.
In return, Salman Khan tells her that no one is stopping her and that she can leave since no one is supporting her, and she came into the game only for Shalin.
Well, there is no doubt that Sumbul is extremely close to Shalin and that she needs to stop this as soon as possible.