Dipika Kakar to set the stage on fire with her dance moves in Namak Issk Ka..Holi Special- Rang Barse 2021!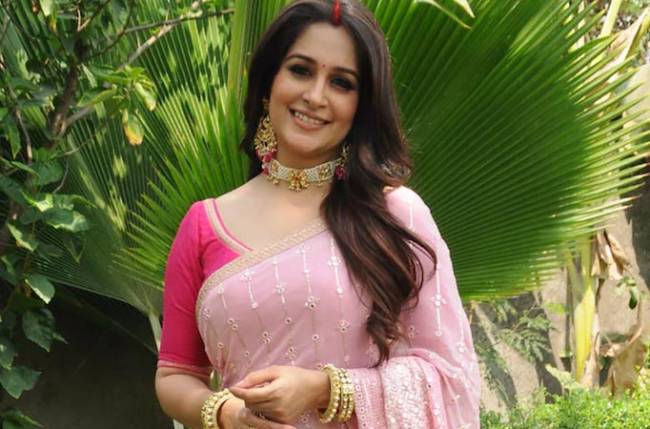 Namak Issk Ka on Colors is a one of a kind show which focuses on a social taboo.
It narrates a tale of how Chamcham, a dancer, is looked down upon by society for earning her livelihood by entertaining people with her moves. But her life takes a turn when she unexpectedly gets married into a reputed family. Soon, there will be a Holi special episode on the show.
As we already know, looking at the success of Sasural Simar Ka, the channel and production house is bringing back a season 2 of the same. Dipika Kakar has been retained as the face of the show and soon, to promote her upcoming show, Dipika will be seen gracing the Namak Issk Ka..Holi Special- Rang Barse 2021 where she will set the stage on fire.
Until now, the storyline follows how Roopa found out that she is pregnant with Ronak's child while Yug went with Kahani to get her a new phone. Further, Roopa went with Ravikant to drop him off at the farmhouse while Kahani and Yug went on a bike ride. Now, Roopa will reach the hospital and will say that she wants to get an abortion done under the name of 'Kahani'.
However, Roopa will get emotional remembering her talk with Harsh and will leave the hospital without getting the abortion done. Furthermore, Gunjan blames Rupa for everything and tries to burn Kahani in the sacred fire for spoiling her life. Kahani finally takes a stand and speaks up for herself, claiming that she was forced into dancing for the sake of her siblings' sustenance. She had to remain quiet all this while else they would get abducted by Raunak. Further, Kahani tells everyone that she doesn't love Yug as love is selfless and cannot be built on blackmailing.
Now, everyone's opinion will change regarding Kahani. Kahani will try to get back her dignity as a daughter-in-law.