From Kamna Pathak to Priety Sahay, this is how they care for their skin and hair during Holi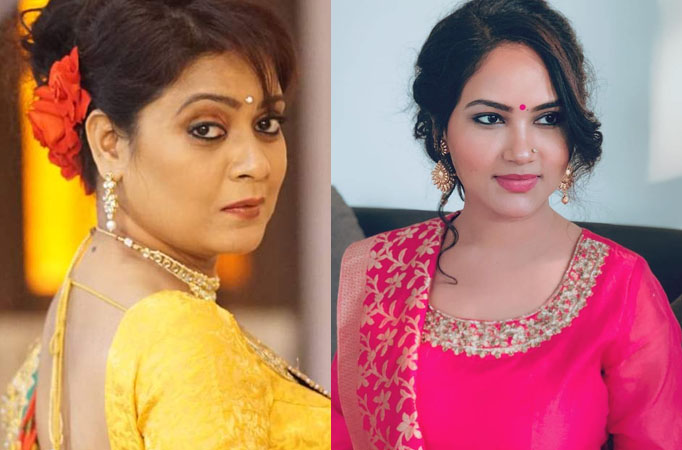 MUMBAI:Holi is one of the most loved festivals in our country. The colors, the fun, and the vibrant parties is what the festival is about and more. However, the colors and fun have a damaging effect on our skin and hair. Our Tv Celebs have some natural remedies to take care of our skin and hair. Actresses like Preity Sahay from Doosri Maa, Kamna Pathak from Happu ki Ultan Paltan, Vidisha Srivastava rom Bhabiji Ghar Par Hai give us some helpful tips.
"Holi is my favourite festival. I enjoy playing with colours, but even though there are many safe and organic colours, following basic rules to protect your hair and skin from damage is imperative. I follow my mother's simple but effective remedy to protect them from harmful colours. Coconut oil and even Olive oil are common ingredients available in every household and help effectively without causing any damage to your hair and skin. Coconut oil acts as a layer on the skin and hair so that the chemicals in the colours do not directly harm. Whenever I step out to play Holi, I rub coconut oil on the exposed parts of my face, hands, and feet. Also, I infuse coconut oil into my hair the night before Holi to protect my hair. So, I recommend using coconut oil as a one-stop solution this Holi for all my viewers. Please prevent your hair and skin from getting damaged by using this remedy, and have a happy Holi." says Preity.
"There are numerous reasons to enjoy the festival of colours, from playing with gulaal to feasting on gujiyas and thandais. But it also taxes your skin and hair to a high degree. The onslaught of colours, the majority of which contain harmful chemicals, the long hours in the sun, and the heat can wreak havoc on your skin if you do not take care of it with a proper skin prep routine before and after the festival. I have sensitive skin and am allergic to colours, so I always prefer playing Holi with organic colours. I keep moisturising my skin to prevent it from getting dry. My basic skincare mantra for every post-Holi celebration is a mix of curd, honey, and a little turmeric, which I apply to the face, neck, and arms daily for a few days after Holi and wash off after 20 minutes. It brightens the skin and makes it soft and smooth. Also, I do massages of the scalp, roots, and ends of the hair with olive oil and use lukewarm water to remove the color first" adds Kamna.
"Before heading out for the Holi celebrations, I never forget to moisturize my skin generously. I apply a liberal amount of almond oil to protect my skin from the sun's damaging UV rays. I apply it on my arms, feet, neck, and hands. After the celebrations, I always prefer using a face scrub, a mixture of two tablespoons of sea salt, one tablespoon of fresh lemon juice, and a few drops of olive oil. This remedy helps me to remove excess dirt and oil from the skin. One can also apply buttermilk after a lot of sun exposure. It will relieve burning skin and lighten the tan as curd has natural bleaching properties. Make sure you exfoliate the lips and neck too. It works like magic" says Vidisha.