Navina Bole plays a carefree woman in 'Tere Ishq Mein Ghayal'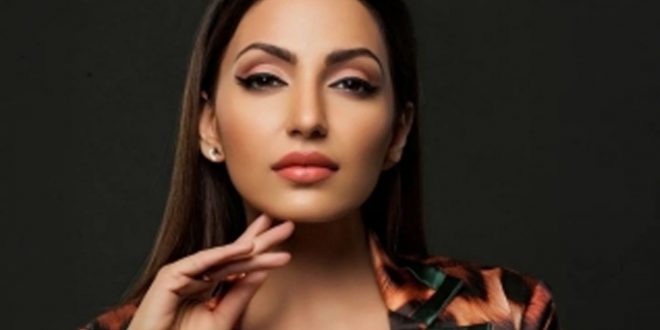 MUMBAI: Actress Navina Bole feels that the concept of 'Tere Ishq Mein Ghayal' is different and challenging to bring on screen. She also spoke about her role and said that it is completely different from her as a person.
"This love is about something that will probably hurt you. It's that deep. It's extremely brave of the makers to attempt something like this. It is a difficult show to shoot and execute. The way they set it up, the lighting and functions, everything is different. The way they take the shots is different from the way Indian TV works. It is extremely refreshing and is quite a treat to watch," she said.
In the show, Navina plays the role of a carefree a woman who doesn't stay in one place. "She is like a gypsy who keeps visiting new places. Now she has returned home to her children after a very long time and they don't know how to react to her. Her son is trying to get her a job and she is basically a free spirit. My character was inspired by Kelly Donavan's in Vampire Diaries. So I did see a couple of scenes of hers on YouTube while prepping for the show," she added.
She does not relate to the character much. "And that makes it so much fun to play. In real life, I am very responsible and family bound and I care about my family and people whom I love. I am not that carefree and bindass, so it's fun to play someone very different from who I am," she shared.
Navina is known for playing the role of Diya in 'Miley Jab Hum Tum', Priya in 'Jeannie Aur Juju', and Tia in 'Ishqbaaaz'.
When asked which role is closest to her heart, she replied: "There are more roles that were loved and adored, but I think Priya in 'Jeannie Aur Juju' was special. I could relate with the character. She was arrogant as well as protective about the love of her life. She was sweet and vulnerable at the same time."