Pandya Store has come as a turning point in my career: Shiny Doshi aka Dhara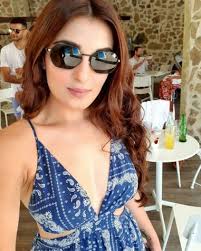 Shiny Doshi is one of the most loved actresses on television today.
While she has been most loved for what she brings to the table with her stint on varied television shows, her performance is Star Plus' Pandya Store has made a special place in the hearts of the fans. We connected with Shiny to know more about her experience shooting for Pandya Store and how much she relates to her character of Dhara.
Shiny shared, "The amount of praises and appreciation I have received for Pandya Store, I haven't received so far. While people have said that I look good and other things across what I have done so far, this is the first time the audience is categorically complimenting my acting skills. It is very interesting to shooting with Kinshuk (Mahajan) and the extended cast of the show. I have been very fortunate to have the best actors paired opposite me. Kinshuk is a very good person and we do not have creative disagreements. Whenever I feel that a scenes can be done better, I speak to my director and he takes it out very gracefully out of us."
When asked if Shiny feels that Pandya Store is a turning point in her career, Shiny shared, "There is no doubt that the kind of appreciation I have received for Pandya Store is immense. It would be wrong in saying that the other shows have not given me fame but yes, this show has boosted my career. Also, having layers to a character is very important and it is fun to play. In real life also people have different layers. In the show, I have three brother-in-laws and my tuning with each one of them is shown differently. "
We also asked Shiny about the challenges she encounters while playing Dhara.
Shiny averred, "Frankly speaking, there is no rocket science in playing Dhara but yes, when I initially started shooting, I had to get the nuances of Dhara right. During the intense scenes, the director guides us to where he would like us to take the gravity of the scene."
Well said Shiny!