Rakhi Sawant shares what she went through during her miscarriage and uterus operation; reveals if she would ever fall in love again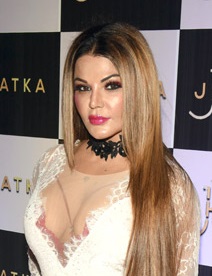 MUMBAI:Rakhi Sawant is one of the most famous names in the world of entertainment. Recently, she grabbed headlines for her stint in the Bigg Boss house, where she won hearts of the audience.
She entered BB15 as a wild card contestant and became a finalist in the show. But, just a few days before the finale, she was eliminated, which upset her a lot.
We have seen how the actress often broke down in front of the media while remembering Ritesh, her ex-husband, saying how much she loved him and also how hurt she was.
But now, the actress has moved on and was in a happier space because she found love again in Adil.
The actress made headlines as she got married, converted her religion to Islam, and was seen happy in her marriage.
Unfortunately, she recently lost her mother and was seen sharing her feelings with her fans.
These days, she is making headlines for her broken marriage with Adil. She came out in the open, claiming that he is cheating on her. She also got him arrested.
Tvnation got in touch with the actress and asked her what she went through during her miscarriage and whether would she ever fall in love again.
What do you have to say about Adil's claims of never leaving you after marriage?
When I put all the pictures of my marriage on social media, he went and told all his girlfriends that he wasn't married, and that all the papers were false. Those girlfriends told him to keep up to the marriage, now that you've have married Rakhi Sawant. He has cheated me. He promised to marry his previous girlfriend, but he also used to beat her. How much more proof should I show to the world?
I also did a uterus operation and I bared so much of pain only for Adil so that we could have a baby. The operation was successful, I got pr
egnant, but then miscarriage happened, because on one side, my mom was in the hospital, and on the other, I was stressed by Adil.
What were your feelings when Adil denied the marriage and when you got to know about your pregnancy?
When he denied, I was shocked. I saw him having an affair and it came as a big shock to me. I am just living for the sake of living and after the surgery, I got the god news that I was pregnant. I also converted to Islam and followed all the rituals. I gave him money and also took his beatings. I did everything that a loyal wife was supposed to do. I changed myself completely. Although I come from glamour business, I still wore a burkha and salwar kameez.
You converted to Islam because of Adil. Would you still follow the religion?
Islam is very important to me, though Adil turned out to be a jerk. This religion is everything. Today morning, I did namaz as well and would also keep fast during Ramzan. I just request everyone to not judge me. I have to be glamorous because of my profession and this industry demands it.
Will Rakhi Sawant ever fall in love again and trust anyone?
I would never be able to trust anyone again. It feels like life is over. I don't feel like living, there is no hope left. Everyone breaks my trust. I just wanted to settle down. I couldn't take all this together; first my mom passed away, then Adil cheated on me, he took all my money and ran away. I thought I was strong, but I turned out to be loser as I couldn't fight the situation
Well, there is no doubt that Rakhi Sawant has come a long way with her hard work and dedication, but the hurt she has gone through wouldn't be forgotten that easily.