Devish Ahuja and Heena Dani roped in for Ved Raj's next 'Titli' for Star Plus!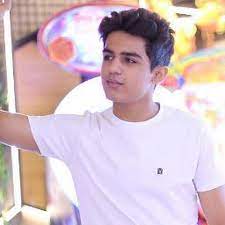 Shoonya Square productions are one of the most famous and successful production houses in the entertainment world.
They have produced shows like, Belan Wali Bahu, Thapki Pyaar Ki, Guddan Tumse Na Ho Payega, Apna Time Bhi Ayega, Ek Aastha Aisi Bhee, etc.
The production house has been renamed Story Square Productions and is helmed by Ved Raj.
As Per reports, Ved Raj is coming up with a new show tentatively titled 'Titli' for Star Plus. While the show's details are yet kept under wraps it is said to be on a grand scale.
As per reports, the show is going to talk about the evils of domestic abuse and domestic violence.
Tvnation is back with yet another exclusive update from the telly world.
As per sources, Actor Devish Ahuja and Actor Heena Dani have been roped in for the show.
Devish is popularly known for his work as a child actor, in Veer ki Ardas Veera, Karamphal Data Shani, Nazar, Mahabharat, Siya ke Ram, and more.
Whereas Heen Dani has been known for her roles in shows like Taj: Divided by Blood, Zaika, Baatein Choti Choti, and more.
The show will star Neha Solanki, and Avinash Mishra in lead roles with Vatsal Sheth, appearing in a special cameo role.
Fans are super excited to see, a new show from Story Square productions and the concept addresses some very big issues.