Roohaniyat's Palak Purswani to enter SAB TV's Alibaba- Ek Anokha Andaaz!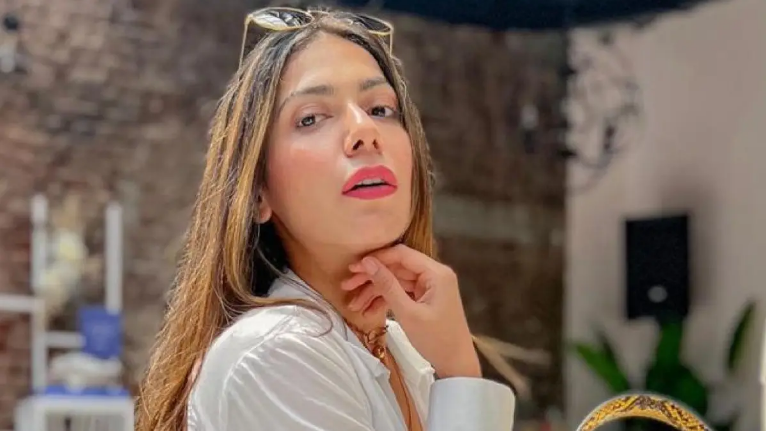 MUMBAI: Tvnation has always been at the forefront of bringing you exclusive news from the world of entertainment. Ali Baba: Dastaan-E-Kabul is an Indian fantasy television series based on Ali Baba from Arabian Nights. The show is produced by Peninsula Pictures.
In the last few months, the show has seen a lot of ups and downs, but has finally managed to come back on track.
Post the demise of Tunisha Sharma, the leads of the show have been replaced by new actors. Currently, Abhishek Nigam and Manul Chudasama are the new leads of the show.
While every day, our diligent scribes are fishing for the latest updates and ongoing events in the industry to bring to our readers, today, we bring to you yet another piece of exclusive news from the entertainment industry.
As per sources, Actor Palak Purswani has been roped in to play a negative role in the show Alibaba- Ek Anokha Andaaz.
Palak has previously been seen in shows like, Yeh Rishtey Hai Pyaar Ke, Durga Mata Ki Chhaya, Meri Haanikarak Biwi and the web show Roohaniyat.
The premise of the show is simple, and so far, the story that we have been told is that in the Mamuli Gali of Kabul, Ali Baba lives with five orphans, Gulrez, Himaad, Poya, Nafi, and Alifi. Despite being poor, Ali Baba is a very good person at heart who is unaware of his destiny and talent.
Abhishek Nigam has taken over the reins as the new Alibaba of the show after he replaced Sheezan Khan. And the name of the show was also changed to Ali Baba- Ek Andaaz Andekha.