Tanishq Seth talks about her role in Aapki Nazron Ne Samjha, reveals the upcoming track and how she bagged the show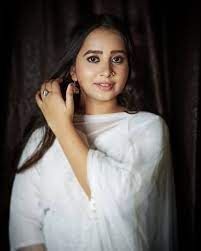 Tanishq Seth is a best known for her role as Chukti in Radha Krishna.
Recently, she has entered the show Aapki Nazron Ne Samjha, where she will be seen essaying the role of Priya, who is Charni's sister.
We got in touch with Tanishq and asked how did she bag the role, to which the actress said that she had auditioned for the show and then the casting director called her for a look test. She was finalized then.
She also said that everyone on the sets is very welcoming. From the production house to the directors and the entire cast and crew … they are very supportive of her and keep encouraging her to do better.
We also asked her about her character and the upcoming track of the show, to which the actress said that she plays the role of Priya, who is Charni's sister and who helps her in telling Shobit a lie.
She revealed that in the upcoming track, Shobit will find out who tried to give him the news about Charni's death. He will be seen contacting all the doctors and nurse but won't be able to find out that it was Priya who gave him the information, as Charni didn't want to let him know that she is alive.
In the end, we also asked Tanishq if she is interested in doing any web series. She said that if there is anything interesting that comes her way, she will take it up but it shouldn't have any bold scenes.
For more news and updates from the world of television, OTT, and movies, stay tuned.