The Kapil Sharma Show: The comedians recreate a scene from Kuch Kuch Hota Hai, leave Kajol in splits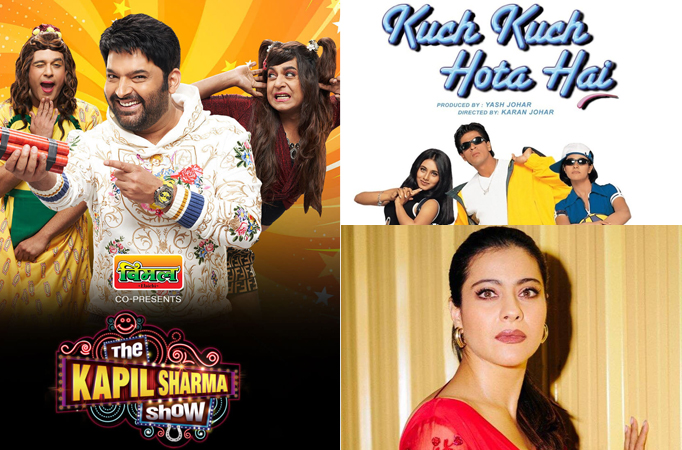 MUMBAI: The Kapil Sharma Show is one of the most famous and loved reality shows on television.
The show is also doing well when it comes to the TRP ratings, and has always been among the top 20 shows.
The fans loved watching the trio of Kapil, Krushna, and Bharti who are known as the kings and queens of comedy of the television industry however, Krushna and Bharti are not a part of this season.
As we had reported earlier, the show had taken a break for a few months but had returned in the first week of September.
In the upcoming episode Kajol, Revathi and Vishal Jethwa will be gracing the show where they would be promoting their upcoming movie Salaam Venky.
In the new promo of the show, the star cast is seen recreating the scene from the movie Kuch Kuch Hota Hai.
They would dress up like SRK and Kajol and recreate a scene from the iconic film. Now, the audience will get to see a new version of Rahul and Anjali in the upcoming episodes.
Seeing this, Kajol bursts out in laughter as she is left in splits after watching the play. Seems like the comedians' act has done well and the guests enjoyed it immensely!
Well, it seems like the upcoming episode is an entertaining one and the audience are going to have a lot of fun.
Are you excited to see Kajol, Revathi and Vishal Jethwa on the show?
Do let us know in the comments below.