Charrul Malik: I I am getting good feedback for my character!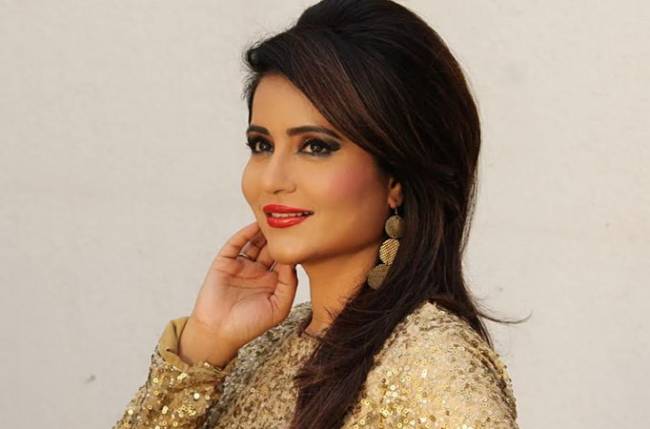 Charrul Malik has joined the team of Sanjay Kohli and Binaiferr Kohli's popular sitcom Happu Ki Ultan Paltan. This is her acting debut on TV. Unlike what many think, the anchor-turned-actor, however, did not leave journalism to become an actor.
"No, I haven't quit journalism as such but I have moved on to acting. If I get a good opportunity to anchor a show on a news channel I will do it. A journalist is always a journalist. So the skills which I've will always be there with me. I get many offers from news channels and once I get something that I like I will take it up. I am ready to freelance," she says.
Charrul shares that given his experience in anchoring entertainment-based shows, acting comes naturally to her. "Yes, acting is pretty inside me. For my show I used to don different 'avatars'. I've done more than one thousand characters, maybe more than that. And my show used to go live and sometimes recorded too. I was my own director, stylist and scriptwriter. So, I've some experience. I'm pretty much able to remember long dialogues, because we used to have eight hrs lives too. So we're habituated," she adds.
Since Charrul has debuted with comedy, we ask if it is a difficult genre to explore given that it is not easy to make people laugh. "I agree. You've to be lively all the time, be in sync with the co-actors and comedy is like that if you don't have that 'comedy ka Keeda' within you, you can't do comedy. Comedy is tough. You must be able to laugh at yourself, make jokes, understand the pulse of the audience… Your mood swings or tensions must be kept aside when you perform comedy," she says.
Talking about her character Rusa, Charrul shares that she connects with the character well because there are quite a few similarities. "Sometimes she is a bit rude but that is the difference and the charm of playing someone else. She is a broadminded person and wants to live her life on her terms like me. I am doing my own styling for the show. I might have a stylist soon but for now I am enjoying doing everything. I am getting good feedback for my character" she says.
Charrul shares that she was initially a bit scared of shooting outside Mumbai. "But as soon as we reached Surat, I came to know that there was everyone in the same hotel which includes Bhabhi ji Ga's cast and along with that our Happu ki Ultan Paltan team. So it was a bio bubble and very safe. Since we all were together, it was an amazing experience. Producer Binaiferr and Sanjay Kohli are the best producers. The arrangements were superb," she reveals.