EXCLUSIVE! Kushagra Nautiyal opens up about future projects; says, "I would like to play a superhero if given a chance and I know I am going to be amazing"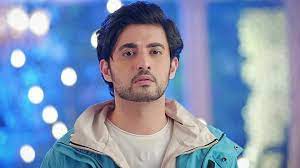 MUMBAI: Zee TV's popular show Kumkum Bhagya is currently one of the longest running shows on television. It is coming up with exciting drama and shocking twists in its further segments, as Prachi and Siddharth will get engaged.
The current track of the show revolves around Prachi's big decision. Prachi gets Rhea's DNA test done and she finally learns the truth. Prachi realises that this was Rhea's attempt to snatch Ranbir away from her. This infuriates Prachi and she challenges Rhea to save Ranbir from her.Rhea is shocked to see Prachi's revengeful side.She is determined to expose Rhea in front of everyone.
Kushagra Nautiyal plays the role of Siddharth. Kushagra is known for Bloodywood – Yaad (Indian Folk Metal) (2020).
He is loved for his performance and character on Kumkum Bhagya.
Tvnation recently got in touch with the actor and got to know interesting insights.
How will your character evolve in the upcoming track?
"In the television industry, I don't think anyone has the answer to this. But if I had to say, Sid has been very weak for the past few months but he is going to take a few major steps because he is also fed up with all the drama that is happening. He, Shahana and Prachi have teamed up and our small team is coming up with big plans to surprise Rhea and Alia. Sid will give it back to Rhea and Alia for sure."
What roles or projects do you wish to explore?
"They say that as an actor you always have to experience if you want to grow but personally I would like to play a musician because I am a musician by profession apart from an actor. I would also like to play a superhero if given a chance and I know I am going to be amazing. I would like to play a positive superhero because I am a very positive person. I think that if I can relate to the character, I can pull it off really well."
Do you wish to explore reality TV?
"Yes, I would love to. It should be challenging, fun and real. I really wish to do Bigg Boss some day. I have been watching the show ever since it began. If given a chance, I would love to be a part of the show. I would like to do Khatron Ke Khiladi as well but I have a phobia of heights and the stunts with reptiles and animals really scares me a lot."