EXCLUSIVE! Zee TV's upcoming show Maitree starring Shrenu parikh gets a LAUNCH date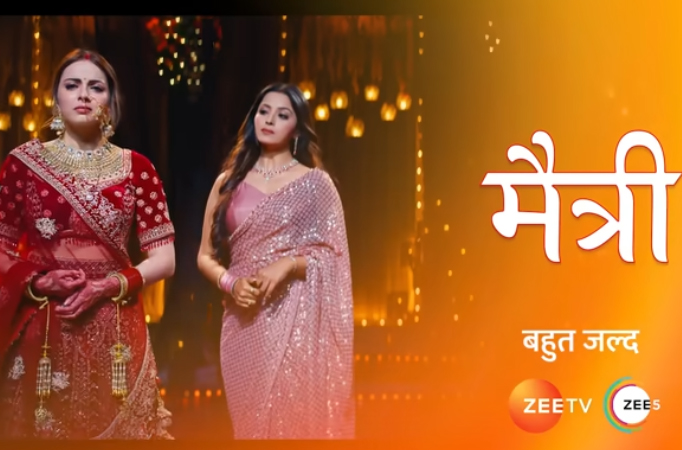 MUMBAI : ZEE TV is back with yet again a new and a promising show- Maitree and it stars Shrenu Parikh in the titular role. Bhaweeka Choudhary will be playing the parallel lead of Nandini.
The promo of the show tells us that the show is going to be about two best friends who are soul-sisters and have lived the major part of their lives together as friends and nothing could break their friendship.
Maitree is someone who can do anything for Nandini and as Nandini jumps into a lake and struggles, Maitree risks her own life to save her friend. We see how Maitree's mother is also so sure of their bond.
However, in a major turn of events, something happens that forever leaves a big cut in their bond as we see Maitree blaming Nandini for betraying her in the worst possible ways.
The show looks really promising and the promo has the viewers excited. The fans are waiting for the show to begin soon.
Tvnation is here about the latest update about the show.
As per sources, the show has finally got a launch date. It will start premiering from 7th February. The time slot though has not been revealed yet. But the show is now set to premiere and the fans would get to witness this unique story.
Shrenu is a big name in the world of television and she is best known for her roles in serials like Ek Bhram Sarvagun Sampanna, Iss Pyaar Ko Kya Naam Doon – Ek Baar Phir, Ishqbaaaz, Punar Vivaah. Bhaweeka Choudhary is famous for her roles in shows Balveer Returns, Swaran Ghar, Humkadam.