Shark Tank India: Former Shark Ashneer Grover reveals why he unfollowed all other sharks on social media, says, "separation should be clean…"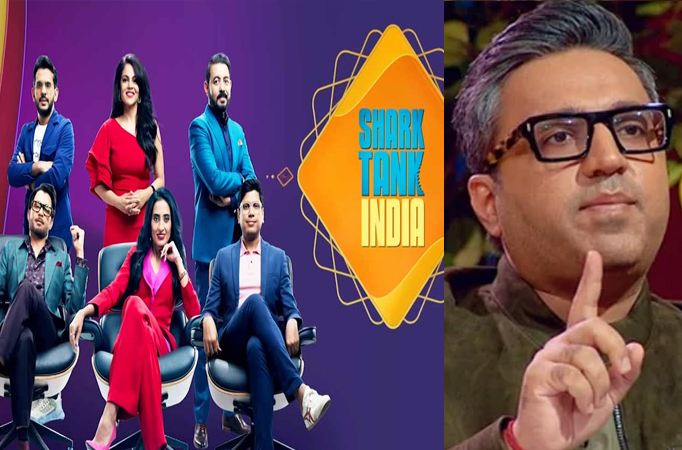 MUMBAI :One of the most unusual success stories in Indian television has been Shark Tank India. Shark Tank India is a business reality television program that is shown on Sony Entertainment Television in India. The program is an Indian franchise from the United States. It depicts business owners giving pitches to a group of sharks or investors, who determine whether to fund their enterprise.
The first season was a huge hit and now the second season has begun. Ashneer Grover who was a shark/judge on season 1 is no longer a part of season2. He became popular for his charismatic presence. His one liners and witty humor made the show all the more livelier.
Grover however has distanced himself from the Shark Tank India season 2. Shockingly, he has also unfollowed all the other sharks on social media. He told a news portal, "I am not going to watch Shark Tank India season 2. I feel separation should be clean. I actually unfollowed all the Sharks from social media. I felt that now it's their game so let them play. I don't want to see what's happening on Shark Tank, all the behind the scenes video because it's not a part of my life anymore. I have to do something else in life. I don't want to live in the past. Once I was sure of the fact that I am not a part of season 2, I unfollowed everyone. I don't even track. My wife follows, sometimes she reads also. I can give you log history, it doesn't bother me."
Ashneer says he has been body shamed a lot during the first season of Shark Tank. He said, "During Shark Tank India season one, when people saw me, I was the fattest. I realized later that I had put on a lot of weight. When I was making my company, I was stress-eating. I gave up on everything else. Then I went on TV, saw myself and thought this might be the camera. Then it hit me. Someone made a reel and wrote, 'Mote wala shark'. I felt it was directed towards me. Even then I wasn't motivated enough."